Uzatmalar ayrıyeten satılır
SHRINKFAST Entegre Uzatma Sistemi – 998 Modeli
Uzunluklar: 61 cm, 122 cm, 183 cm
Ağırlık: 61 cm olan = 1.81 kg, 122 cm olan= 2.26 kg, 183 cm olan= 2.72 kg (Ağırlığa ısı tabancası ağırlığı dahildir)
Hızlı Basma Tuşu Takma/Sökme
Eğik Yüzeyleri Çektirmek için 75 Derece Başlık Açısı (Başlık Ayrıyeten Satılır)
1 Yıl İmalatçı Garantisi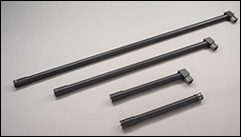 (26) Ateşleme Yayı
(31) Buton
(33) Oring (2)
(34) Kelepçe
(35) Buton Yayı
(63) Ateşleme Tabanı
(67) Yuva
(69) 4 - 40 x 3/4", S/S Ateşleme Vidası
(76) 22 AWG Silikon Tel – İnç Olarak
(76A) Tel Grubu - 183 cm ( 76 & 89 dahil)
(79) 8 x 1/2" Yıldız PH Vida (Kol)
(80) 6 - 32 Altı Köşeli Pirinç Somun
(81) Direnç 220K
(82) 4 - 40 S/S Somun
(83) Süzgeç
(84) 183 cm Ateşleme Grubu (76, 84, 87, & 89 dahil)
(87) Plastik Ara Pulu - 4 ( Sadece 183 cm Olan)
(89) 6-32 Altı Köşeli Somun
YENİ 61 cm düz X-tender çeşitli birleşimler oluşturabiliyor. Bir düğmeye dokunarak X-tender 998 modelini aşağıdakilere dönüştürüyor:
61 cm uzatmayı 122 cm uzatmaya
122 cm uzatmayı 183 cm uzatmaya
183 cm uzatmayı 243 cm uzatmaya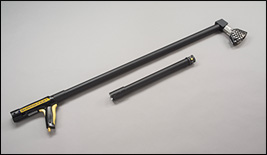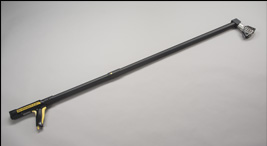 Reduces the stress on your forearm during shrink wrapping
Allows for one-handed shrink wrapping with extension installed
Lightweight aluminum design
Rugged powder coat finish
Fits over any model 998 heat tool
Compatible with any model 998 extension
Made in the U.S.A.
SHRINKFAST Integrated Extension System – Model 975
Lengths: 2', 4', 6'
Weight: 2' = 5 lbs, 4' = 6 lbs, 6' = 7 lbs (Weight Includes Heat Tool)
75 Degree Angle Of Başlık For Shrinking Curved Surfaces (Başlık Sold Separately)
1 Year Manufacturers Warranty
Carrying Case – All Extensions
Rugged industrial grade 600 denier polyester with .68 mil PVC backing
Lightweight – Only 5 lbs. shipping weight
Holds three extensions complete with Başlık s installed
Closed cell foam interior for additional stability
Two durable #8 self-healing coil nylon zippers – Case fully opens for easy access
Detachable padded shoulder Kelepçe (adjustable)
Made in the U.S.A.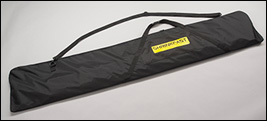 Propane Hand Cart & Tool Box
14 Gauge Tubing
1/4" Thick Base Plate
Tool Box with Lid (6" X 6" X 16.5")
Hose Wrap Located Under Tool Box
10" Pneumatic Tires
Supports Up To a 100 lb. Propane Tank
3 Sets of J Hooks for Chain Support
56" Chain for Securing Propane Tank to Hand Cart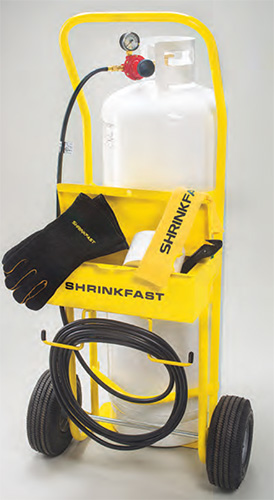 Personal Protective Equipment
Performance Stick Gloves
Side Split Cowhide
Cushion Core Comfort Lined
Wide Reinforcements
Kevlar Stitched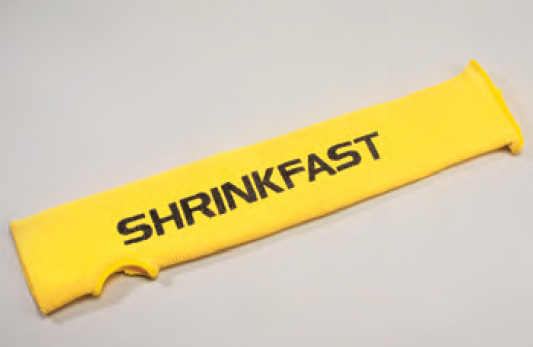 18" Length with Thumb Hole
Double Layer
Cut Abrasion and Flame Resistant
ANSI Cut Level 4 (Withstands 4 1/2 lbs. of Pressure)
Scratch Resistant Polycarbonate
Lens Provides 99% UVA/B/C
Protection
Passes MIL-PRF 32432 High Velocity Impact Standards
Nose Buds Secure the Glasses
SHRINKFAST TÜRKİYE |  Oruçreis Mahallesi Tekstilkent B15-Blok No:38 Esenler 34235 İstanbul / Türkiye
+90 (212) 438 63 64  |  +90 (533) 656 16 16  |  Fax: +90 (212) 438 64 65